CGSU143 - Stained Glass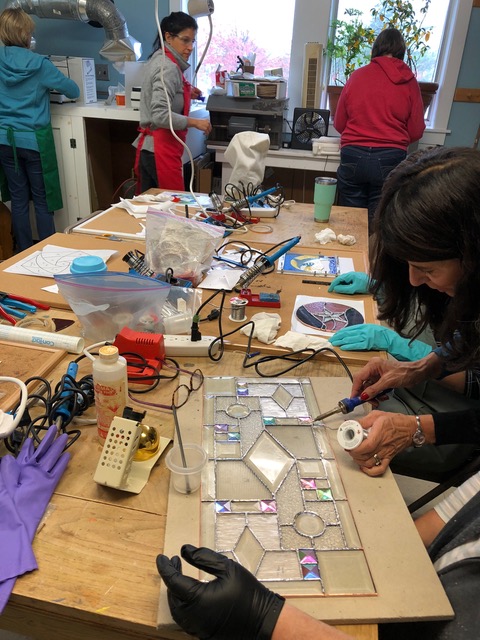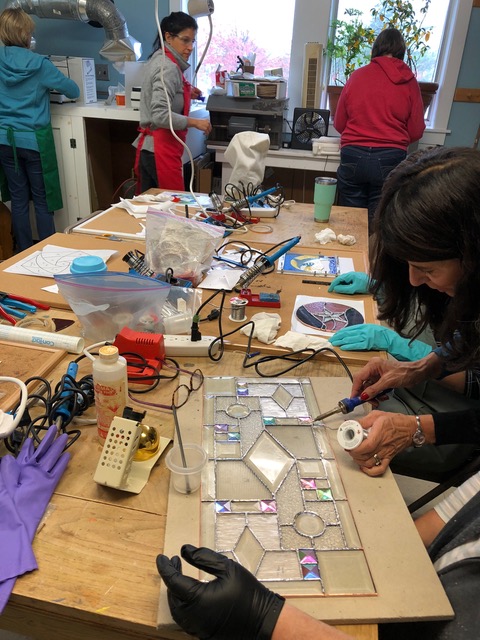 CGSU143 - Stained Glass
Learn the time-honored art of stained glass in this hands-on class. Susanna will guide you through the process of using a provided template, scoring and cutting the glass. You will finish and foil the edges and add the flux before soldering. A 12" x 10" panel will be created, ready to hang. A beautiful way to catch the sunlight!
Susanna Reis has been creating original stained glass for 25 years. Her passion for glass began when she took classes at Renaissance Glassworks in Nashua, NH. Susanna's background is Fine Art - she earned a BA Degree ins Art from Colby-Sawyer Collage. She has worked as a graphic designer in high-tech for 27 years, and now works as a contract graphic designer. Susanna also teaches adult art classes at a local high school and substitute teaches art at the local school around Mount Vernon.
All of her designs are done by hand with most based on her observation of nature and her love of combining colors in harmonic schemes. Susanna currently has her artworks at the New Hampshire Craftsmen's store of Concord, NH. She is an active member of the Mount Vernon Artisans, NH.
3 Wednesdays, 6:30 to 8:30 p.m.

July 10, 17, and 24

Plus $40 Materials fee paid to instructor at the beginning of class